LA SPACER & CQQCHIFRUIT PRESENT
TRQPITECA
The oasis at the crossroads between paradise and the underground.
TRQPiTECA is a Chicago-based artist duo and production company creating spaces and opportunities for local and international artists who identify as queer (LGBTQIA+), ALAANA, and/or allies to experiment and thrive, with tropical, house, and techno dance music as our foundation. Since 2015, co-founders and resident DJs Natalie Murillo (La Spacer) and Jacquelyn Carmen Guerrero (Cqqchifruit) have curated unique and inclusive nightlife and festival experiences through the incorporation of installation art, video, dance music, and performances. Over the 5 years of TRQPITECA's existence, we have worked with over 260 performance artists, visual artists, DJs, and musicians from Chicago and around the world, with the intention of fostering creative engagement with the diverse communities of which we are a part.
Our mission is to create opportunities for communities within the intersections of queer (LGBTQIA+) and ALAANA identities to experiment, connect, and thrive through the production and experience of underground art and dance music culture. *We define underground art and dance music culture as a grassroots movement that resists mainstream societal and institutional norms by promoting individuality, self-determination, and self-expression through a shared and ever-expansive culture of art and dance music.* We seek to uphold Chicago's cultural legacy as the birthplace of house music, a musical genre and cultural phenomenon created by the intersection of Chicago's black, brown, and LGBTQIA+ community, by promoting underground art and dance music as powerful forms of activism with the power to unite individuals across generations, cultural backgrounds, and identities.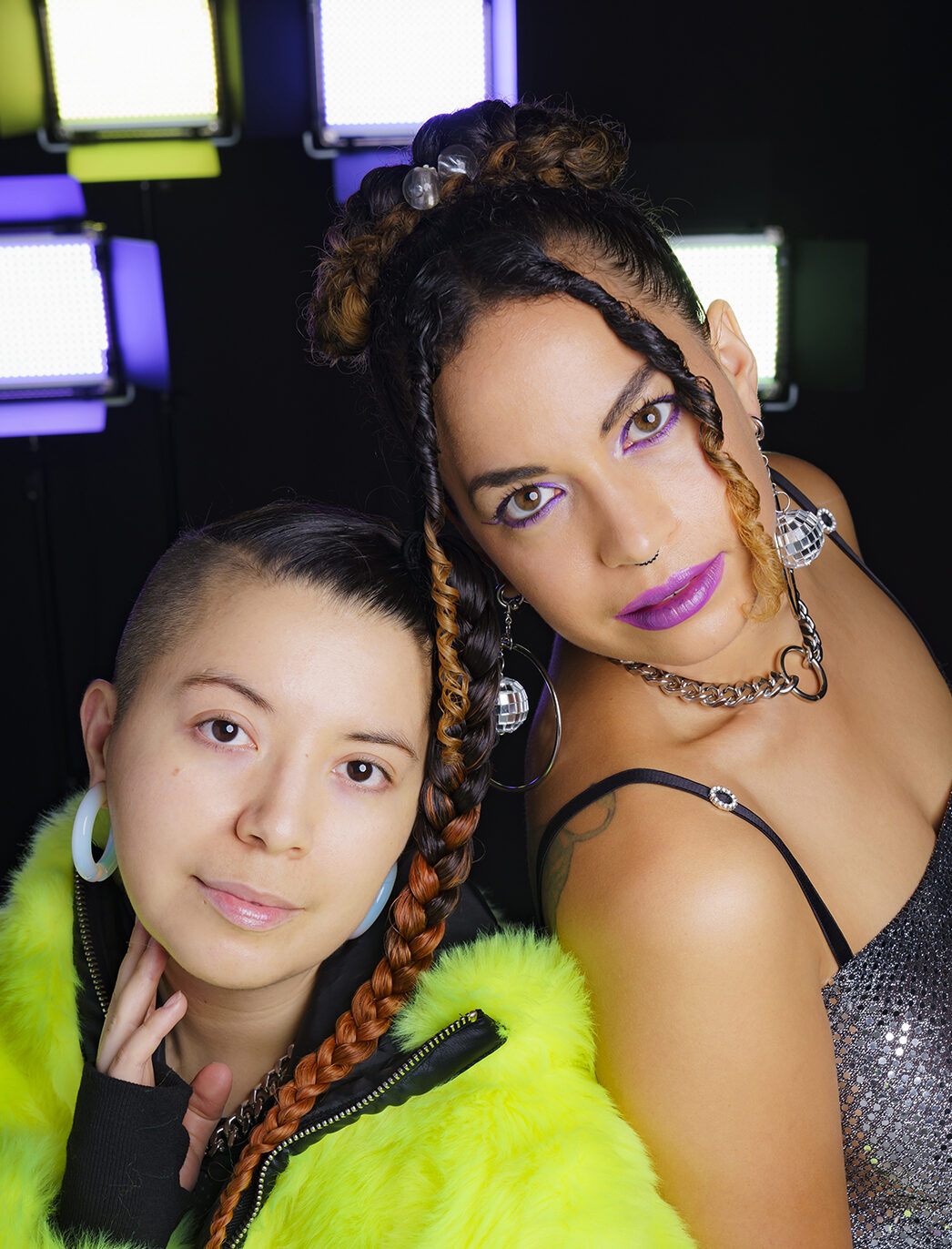 RESIDENT DJS &  CO-FOUNDERS
Natalie Murillo
aka La Spacer
Natalie Murillo aka La Spacer is a musician, producer, DJ, performer, raised in CHICAGO (the birthplace of HOUSE music.) It is not a coincidence that La Spacer was raised in the right place to be exposed to a genre of music that influenced their pursue in creating and sharing the experience of dance music. They have focused in experiencing Chicago's house music and sister city Detroit's techno in different parts of the world. Experiencing the underground global dance craze phenomenon influenced by these two sister cities since, the late 80s. Based on La Spacers' posteriori knowledge she pursues to produce other worldly hypnotic rhythms with house & techno music as its foundation. Natalie is a part of a generation of artist that will continue to push barriers and create space for artist that support and influence the global underground dance movement. 
Jacquelyn Carmen Guerrero
aka DJ CQQCHIFRUIT
Jacquelyn Carmen Guerrero aka DJ CQQCHIFRUIT is a Chicago-based multidisciplinary artist of Cuban and Puerto Rican descent, originally from Miami, FL. CQQCHiFRUIT got their start as a DJ by learning from and playing with the Chances Dances collective in 2013, with their first gig at Danny's Tavern in Chicago. But really, cqqchi's love and obsession with dance music began at an early age when she heard Miami bass, hip hop, freestyle, trance, drum and bass, and other types of dance music broadcasted on Miami's radio stations, some coming live from night clubs across South Florida. CQQCHiFRUIT's sound incorporates elements from her Miami roots (salsa, dancehall, reggaeton, baile funk, hip hop, bass breaks, booty bass, trance, drum & bass), Chicago/Midwest residence (house, juke, ghetto tech) and global interest with an emphasis on divas, womxn, queer artists, and BASS from around the world.